About CBME AWARDS
Based on Children Baby Maternity Expo (CBME), CBME AWARDS has been one of the highest honors in the child, baby, and maternity industry since 2014. With its prestigious and visionary perspective, impartial and objective system, and multiple channels platform, CBME AWARDS helps many quality products in the industry achieve massive success from launch to sales. As a product category IP, CBME AWARDS insists on selecting new products of the year that are attractive, creative, fashionable, and intelligent.
Event Highlights
01 Upgrade in Awards
Based on the original three design awards, for the first time, the New Trend Product Awards is added, covering three major categories of snacks and complementary foods, nutritional products, and cleaning products for infants, children, and maternity.
02 Upgrade in Evaluation
For the first time, the bosses from Maternity & Child star stores are invited to make evaluations based on the applicant's strength from the perspective of new retail. Meanwhile, well-known designers at home and abroad and super influential mother and baby VIP stores in the industry are specially invited to make assessments and evaluations based on the product display.
03 Upgrade in Showcase
Product display: Off-line finalist review + channel appreciation, opening up new channels for product selection
Thematic display: Display the posters and product introductions of the finalist products through WeChat
On-site display: In the on-site exhibition area, highlight the concept of "Pop-up Store of Superior Products". In addition to displaying finalized and award-winning products, there are also particular areas for hot products such as "snack workshops" and "washing and care products".
If you have any questions, please contact us by email: karina.zuo@informa.com

Click here to sign up.
Or add WeChat to sign up: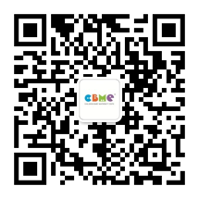 Click here to download the event information.
Click to download the application form and sent it to karina.zuo@informa.com.