2017 Top 10 Toys
Release date:2017-12-27
Prizes were awarded to the Lego City Jungle Research Station, the Schleich Wild Life Jungle, Croco Research Station and the Hape Giant Mine. Among the top 10 toys are also the Playmobil game world Dragons, the cuddly toys Feisty Pets and Barbies dream horse with doll. The award also went to the Ehrlich Brothers' magic box, the GraviTrax marble run, the DR1 FPV Race Drone and the Revell VR Racer.
The prize-winning toys offer added value: the remote-controlled car and the Quadrocopter have a camera that can display races and flights on VR glasses for their owners. The Ehrlich Brothers also explain their magic tricks via YouTube. The cuddly toys show their snappy side at the push of a button. The new Barbie horse interacts with its owner via touch and sound sensors. At the marble run, the children face special challenges in terms of gravity. For the first time, the mountain mine's wooden railway offers four levels. Adventure in the jungle is the trend theme of the year for the jury; according to experts, Playmobil is relying on a well-known licensing theme in the new Dragons game world.
Willy Fischel, Managing Director of BVS: "Dragons, stuffed animals and dress-up dolls are the eternal stars among children. Whether digital or analog – toys have never been as varied and exciting as they are today. Children interact with each other, create fantasy worlds and master challenges."
The top 10 toys will be selected by the BVS together with the top 10 toy jury. The jury members are toy and leisure experts and hold key positions for one of the major toy associations and chain stores.
More information about CBME Toy China 2019
CBME Helps You Take the Lead in the Booming Toy Market
Your Gateway to China's Booming Toy Market
With the steady implementation of 2-child policy, the growth of China's population is health

According to the national bureau of statistics(NBS), there were 17.23 million babies born in 2017 and the birth rate was 12.43‰* By the end of 2017, the population of China aged 0-14 (including under 15 years old)was 233.48 million.*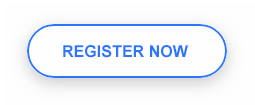 Source: Luna Journal
Back To Menu