2019 CBME China Fully Upgraded to Generate New Drivers for Pan-CBM Ecology
Release date:2019-02-27
The 19th CBME China, a world's leading trade fair for child, baby and maternity products & services, will be held at the National Exhibition and Convention Center (Shanghai) from July 24 to 26. Although China moves towards the era of low fertility level, the baby and maternity consumption market has not shrunk. CBME China 2019 will help the parties of pan-Children-Baby-Maternity (CBM) Ecology grasp the new trends of consumption and fuel the baby industrial growth through fully upgraded industry campaigns and subdivision of exhibition areas.
2019 is expected to see significant changes in China's child, baby and maternity industry as the integration of online and offline channels is accelerating. Apart from the most prominent channels for baby-maternity products, the industry players are paying increasing attention to emerging platforms such as online communities and e-shops to promote sales. In addition, the consumer group of China's baby and maternity market keeps expanding. The new moms and dads born in the 1990s don't always give priority to their children in consumption while family consumption of pan-CBM products and services has been on the rise.
"Compared with other industries, the child, baby and maternity products and services still enjoy strong demands from consumers. CBME China 2019 will present broadly upgraded series of industrial activities and segmented exhibition areas in a bid to speed up the integration of the new pan-CBM ecology and generate new drivers for industry growth," noted Xiaoyuan Gu, General Manager of CBME China, Informa Plc./UBM(New Informa Plc.) (Hangzhou).
CBME China 2018 Onsite
Specialized Zones and Pavilions and quality products to meet the needs of the new generation consumers
CBME China 2019 is set to satisfy the new needs of baby-centered family consumption by Specialized Zones and Pavilions. In addition to Outdoor Recreation & Sports Zone, Fun Learning Zone, Fabulous Mom Zone, Smart Home Zone and Natural Products Zone which were set in the past years, TPF, Smart Retail, Franchising for Baby & Maternity Services Zone will make debuts at the exhibition; Natural Products Zone will also be upgraded and expanded to cover more categories.
Besides natural organic food, beverage and seasonings, organic and natural product brands specialized in naturally-extracted products including nourishment, aromatherapy, essential oil, and the like will be added in upgraded Natural Products Zone.Learn more about baby product major player at CBME exhibitor list.
Shanghai International Digital Printing Industry Fair (TPF) will support suppliers home and abroad of digital printing ink-jet equipment, processing apparatus for digital printing equipment, pattern design equipment and so on to better take advantage of the child, baby and maternity industry.

"Smart Retail Zone" will help the companies focusing on display props and equipment, software and IT, industry service platforms, and product packaging to cooperate with players along the child, baby and maternity industry chain.

Franchising for Baby & Maternity Services Zone will cover diversified pan-CBM agencies and organizations dedicated to early education service, postpartum recovery, postnatal care services, health care, and photography, driving the industry to extend to more refined fields.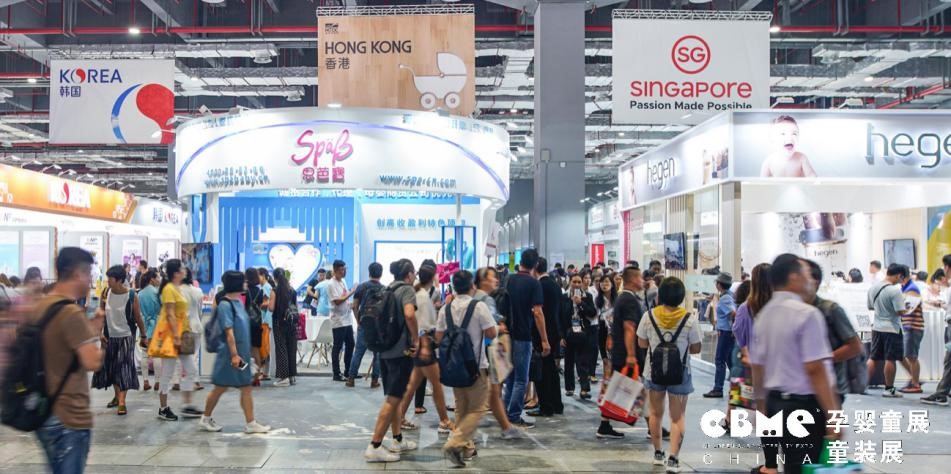 CBME China 2018 Onsite
In addition, International Pavilions from 20 countries and regions including Ireland, Australia, Germany, Russia, France, South Korea, Canada, Czech, USA, Japan, Spain, Singapore, New Zealand, UK, Taiwan, and Hong Kong will visit the fair to help all parties in the pan-CBM industry meet consumers' aspirations for high-quality and diversified new products.
CBME accelerates the aggregation of the new pan-CBM ecosystem
CBME China 2019 plans to stage various kinds of events throughout the year in a bid to help practitioners better acquire relevant knowledge on child baby and maternity industry and accurately cover core customer amid a fast-changing market environment. These events will also help practitioners take advantage of social media marketing so that more business opportunities and cooperation for industry players can be created.
CBME Industry Summits and Seminars: As a dialogue platform for China's child, baby and maternity industry, CBME China 2019 will also invite leaders and experts in Pan CBM industry to share their views on industry trends and key data to help audience feel the pulse of the time.

Private Buyer Meetings: The online match-making system will open to all exhibitors and buyers for the first time in 2019. Specific trading events with influential maternity and baby online accounts and e-commerce platforms invited will be held to promote deals between exhibitors and buyers.
Upgraded CBME Regional Retailer Summits: It aims to help retailers nationwide to improve their management ability through assisting retailers in tier-1 to tier-5 cities in China to solve practical problems, drive sales and formulate development plans.

CBME Maternity and Baby Carnival: The campaign is to promote CBME China 2019 in collaboration with KOLs and a number of quality child baby and maternity brands as well as JD.com and Taobao.com.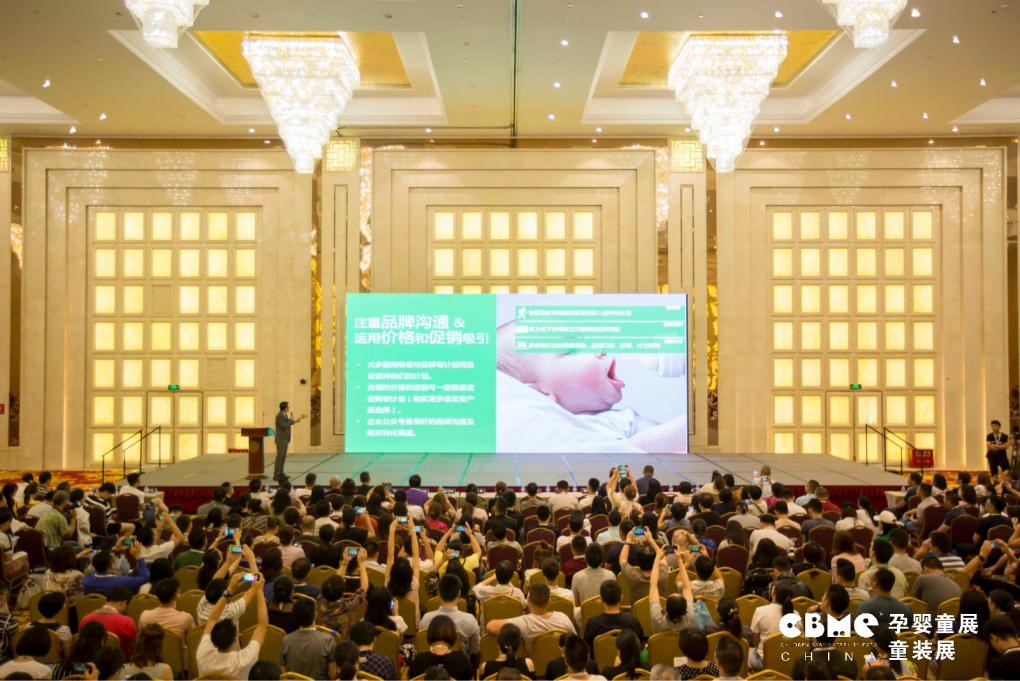 Highlights of CBME China 2018
In addition, CBME Autumn Seminar, CBME AWARDS, CBME Retailers Alumni and Visiting Delegation , Cool Kids Fashion Shanghai campaigns, "Museum and Culture in Shanghai Style "Kids Fashion Design Contest, Best Baby Store Sales Contest and other campaigns will be held again.
CBME China 2019 has activated various pre-registration channels. Just log on to CBME official website or follow the WeChat Official Account "CBME" for pre-registration, and receive the audience voucher sent by the sponsor in advance. Just show your voucher and then enter the exhibition hall directly.
Informa Plc./UBM(New Informa Plc.) (Hangzhou)
Qian Xiaoyu, Senior Manager of Marketing Department
Email: edward.qian@ubm.com
Tel: (86-571) 2689 5089
About CBME (Official website: www.cbmexpo.com WeChat Official Account: cbmecbme)
The CBME is sponsored by UBM. Since June 2018, UBM and Informa PLC have officially become joint ventures to jointly become the world's leading B2B information services group and the world's largest exhibition sponsor. The CBME China initiated in 2001 has been successfully held for 18 years, which includes CBME, CBME China Cool Kids Fashion, CBME China Food Expo and CBME China Toy Expo.
While achieving great success in China, CBME has reached out to Turkey, India, Indonesia and other countries. CBME is committed to promoting international exchanges and trade cooperation in the global child, baby and maternity industry.
CBME Integrated Media: Fashionable Parenting Integrated Media
CBME Weibao Integrated Media
CBME industry campaigns: CBME Industry Seminar, CBME Autumn Seminar, CBME AWARDS, CBME China Child, Baby and Maternity Retailing Conference Regional Summit, CBME Retailers Students Association, and more.
Informa is the world's leading B2B information services group and the world's largest exhibition sponsor, with more than 500 leading B2B exhibition brands and more than 200 professional information, business insight and data-driven brands. Informa PLC was listed on the London Stock Exchange and is a member of the FTSE 100 with a market capitalisation of over £10 billion.
---
Back To Menu