POP MART: How the designer toy market in China is booming
Release date:2020-02-21
Article by Daxue Consulting Daxue Insights
According to Euromonitor, the total retail sales of toys and games in China soared from RMB 135.6 billion in 2013 to RMB 324.1 billion in 2018, an average annual growth rate of 19.1%. However, not all these toy consumers are children.

The designer toy market in China has taken off in the last years. According to Wang Ning, the founder of POP MART, the designer toy trend started in Hong Kong in the 1990s and was influenced by Japan, South Korea, and the West in the 2000s. The trend is inevitable, given the country's strong economy, he says.
More and more young adults have become designer toy consumers in China
Designer toys, also called art toys, are toys and collectibles created by artists and designers which are usually made from vinyl and riffed off of pop culture tropes (hip-hop, graffiti, Japanese Manga culture). Not long ago, designer toy collectors in China were still a very small community. However, things are changing quickly. More and more young adults have become designer toy consumers in China.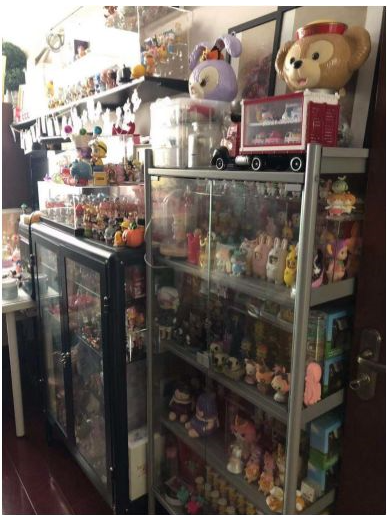 What Is a Blind Box?
Blind boxes are all the same on the outside but have a unique minifigure on the inside, which are designed by different designers or artists. Palm-sized plastic figurines are individually packaged into opaque polybags and sold separately in so-called blind boxes (Chinese:盲盒). Normally, each character series consists of 12 figures. 12 blind boxes make up one package, and 12 packages comprise one carton. That means, one carton has 144 minifigures in total, in which 12 different styles are randomly distributed.
In all 12 styles, one minifigure will be chosen as so-called mystery style and there will always only be one piece in all 144 blind boxes. That keeps many blind box enthusiasts purchasing more to complete their collections. Because you never know what piece you are going to get, those determined to complete their collection may buy all 144 blind boxes at once. Almost all blind boxes are sold at the same price of 59 RMB (8 USD), that is maybe not cheap for a palm-sized plastic doll, yet not pricy enough to keep collectors stopping buying over and over. Last year, about 4 million pieces of Molly, one of the most popular character in the designer toy market in China, have been sold.
Designer toy consumers in China often show off their collections on social media. They also discuss and exchange dolls with each other on art toy community/e-commerce platforms such as PAQU (葩趣) or secondhand platform like Xianyu (咸鱼) from Alibaba. There are also dealers who earn big money by selling popular blind boxes they have collected.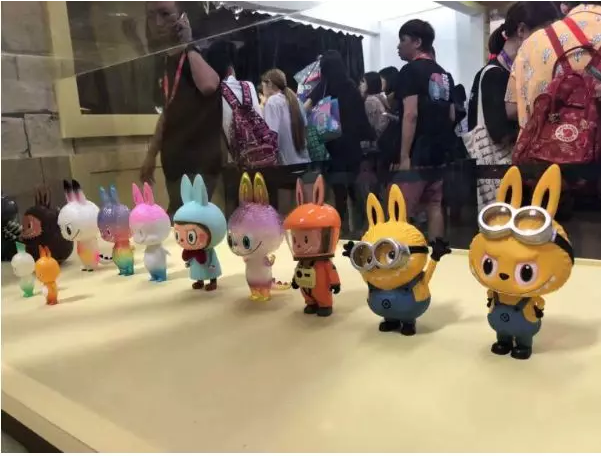 What is POP MART
According to POP MART itself, it is a lifestyle retailing company, following the brand spirit "MAKE SOMETHING FUN!". POP MART was founded in 2010 and sold various categories of lifestyle commodities, including toy, home, digital, beauty etc. However, in the recent years, POP MART has discovered the unfulfilled need and enthusiasm for designer toys of Chinese young adults. Since then, POP MART has changed its strategy and shifted its focus in the designer toy market in China.

Now POP MART offers designers an "all-inclusive service" from production to marketing to distribution. Meanwhile, POP MART is running over 30 stores at fine shopping malls in 14 cities in China. It also owns over 200 so-called Roboshops (automated vending machines) across the country.
China Designer Toy Exhibition
POP MART is also behind the Beijing and Shanghai Toy Show. More than 300 designers from China, Japan, South Korea, the United States, and Europe attended the latest Beijing Toy Show 2019 in August. POP MART introduced designer toy exhibitions to China mainland with Beijing Toy Show 2017 (BTS). The art toy exhibitions have had great influence throughout Asia. These events not only offer opportunities for fans to meet their beloved artists and purchase special designer toys; but also, artists from various countries can get together and organize some wonderful collaborations. For POP MART, it is the most effective way to discover promising artists and find cooperation opportunities.
Back To Menu